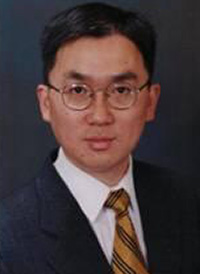 Dr. Paul J. Lee attended the Georgetown University for both undergraduate work and medical school. He also spent two years studying medical ethics at the University of Virginia. After completing his residency at the Albany Medical Center, he attended Tulane Medical Center in New Orleans where he received his Vitreoretinal Fellowship while training with the Dr. Gholam Peyman, who is one of the pioneers of the field.
He is board-certified in ophthalmology as well as being a member of the American Academy of Ophthalmology and the Association for Research in Vision and Ophthalmology. He has published numerous articles and textbooks. Among these, Dr. Lee co-edited a textbook in management of endophthalmitis; contributed chapters to the Techniques in Vitreoretinal Surgery; research on the use of Liposome to Visualize Ocular Circulation; was a co-investigator on a Macular Edema study for Pfizer and contributes regularly to Emedicine.com, the online medical textbook.
Dr. Lee has a special interest in macular degeneration, diabetic retinopathy, vascular diseases of the retina, retinal detachment, ocular trauma, complications of anterior segment surgery and vitreoretinal interface abnormalities, such as epiretinal membrane and macular hole.
Retina Consultations of Western NY
Dr. Lee is credentialed to operate at the following locations:
Sisters of Charity St. Joseph Campus
Buffalo Ambulatory Surgery Center